Chor Leoni is thrilled to introduce The Leonids, a new professional ensemble under the direction of Artistic Director Erick Lichte. The Leonids will serve as the professional headline choir for Chor Leoni's annual VanMan Male Choral Summit and as an educational, inspirational, and aspirational force for this festival and beyond.
In addition to their active solo careers, these extraordinary singers have sung with Chanticleer, Cantus, Roomful of Teeth, New York Polyphony, Conspirare, Theatre of Voices, Seraphic Fire, Trinity Church Wall Street, True Concord Voices, Santa Fe Desert Chorale, Clarion Choir, TENET, Skylark, Phoenix Chorale, M'ANAM, and ANUNA.
Like the spectacular meteor showers after which they are named, The Leonids come together to rehearse, record, perform and enrich the experience of the VanMan festival participants.
Eric Alatorre, bass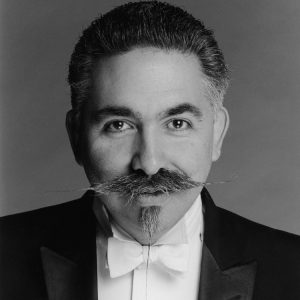 Eric Alatorre is best known for his 28 seasons with professional vocal ensemble Chanticleer. His legendary career singing bass with Chanticleer began in the last century, and he has sung with and mentored many new generations of singers. He has enjoyed performing all over the country and the world, with plenty of time to explore his other passion: food. A part-time hedonist and full-time wine enthusiast, he has shared many wonderful dining experiences with his fellow singers on the road during stops in 37 countries.
Enrico Lagasca, Bass-Baritone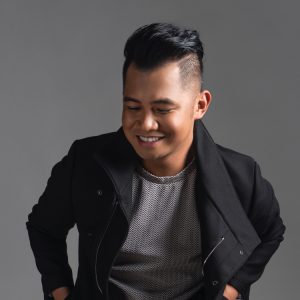 Acclaimed to have "a beautiful sound" (New York Times), bass-baritone Enrico Lagasca is enjoying a diverse career as a soloist and chorister across North America with repertoire from Early to Contemporary Music. He is regularly seen with the Choir of Trinity Wall Street and frequently sings with the Metropolitan Opera Chorus, Musica Sacra NY, Tenet Vocal Artists, Clarion Music Society, Santa Fe Desert Chorale, Bach Collegium San Diego, Conspirare, Spire, Skylark Vocal Ensemble, Seraphic Fire. Recent solo performances include Mendelssohn's Die erste Walpurgisnacht, US premiere of Jonathan Dove's Monster in the Maze, Beethoven 9, Haydn Creation, Bach Mass in B Minor, Mozart Requiem, Rossini Petite Messe Solennelle and Stabat Mater.  He currently resides in New York City.
https://www.enricolagasca.com/
Jonathan Woody, bass-baritone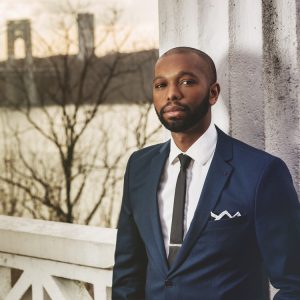 Jonathan Woody is a sought-after performer of early and new music in New York and across North America. He has been featured with historically-informed orchestras such as Apollo's Fire, Boston Early Music Festival, Tafelmusik Baroque Orchestra, Bach Collegium San Diego, Portland Baroque Orchestra and New York Baroque Incorporated, earning praise as "charismatic," "riveting," and "wonderfully dramatic."
Jonathan is also committed to ensemble singing at the highest level and has performed with the Choir of Trinity Wall Street, TENET, the Clarion Music Society and New York Polyphony, among others. An avid performer of new music, Jonathan has premiered works including Ellen Reid's p r i s m (2019 Pulitzer Prize winner), Ted Hearne's The Source, Missy Mazzoli's Breaking the Waves (NYC premiere), and Du Yun's Angel's Bone (2017 Pulitzer Prize winner).
He has appeared with Staunton Music Festival, Aldeburgh Festival, Portland Bach Festival, Carmel Bach Festival, Oregon Bach Festival, Opera Lafayette, Gotham Chamber Opera, and Beth Morrison Projects. Jonathan has recorded with the Choir of Trinity Wall Street (Musica Omnia), Boston Early Music Festival (RadioBremen), and New York Polyphony (BIS Records). Jonathan's musical pursuits extend beyond his voice, and has been commissioned as a composer for groups including Lorelei Ensemble, the Handel & Haydn Society and the Uncommon Music Festival. Currently based in Brooklyn, NY, Jonathan holds degrees from McGill University and the University of Maryland, College Park and is represented by Miguel Rodriguez of Athlone Artists.
Sam Kreidenweis, Baritone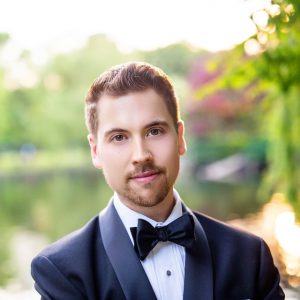 Bass-baritone Sam Kreidenweis' stylistic versatility, rich sound, and engaging stage presence has gained him praise nationally and abroad. As a vocal chamber music artist Sam appears nationally with GRAMMY® Award-winning Conspirare (Austin, TX), Kinnara Ensemble (Princeton, NJ), Santa Fe Desert Chorale (Santa Fe, NM), Skylark Vocal Ensemble (Greater New England), True Concord Voices & Orchestra (Tucson, AZ), Vocal Arts Ensemble (Cincinnati, OH), and has sung previously with the GRAMMY® Award-winning Phoenix Chorale.
Internationally, Sam works with the Dublin, Ireland based ensemble Anúna with whom he has toured throughout Ireland, the United Kingdom, the Netherlands, Belgium, China, and Japan. While singing with the Phoenix Chorale he recorded the Rachmaninoff All-Night Vigil with Chandos Records alongside the Kansas City Chorale, which received two Grammy nominations in 2016 and won for Best Choral Performance. Sam also sang for a season with the professional vocal ensemble Cantus.
No stranger to the operatic and musical theatre stages, Sam has worked with the Dayton Opera, Cincinnati Opera, Arizona Opera Company, and the Lyric Opera Theatre at Arizona State University.
http://www.samkreidenweis.com/
Dann Coakwell, Tenor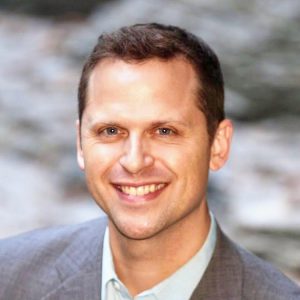 Dann Coakwell, tenor, can be heard as a soloist on the Grammy-winning The Sacred Spirit of Russia (2014), the Grammy-nominated The Hope of Loving (2019) and Considering Matthew Shepard (2016), as well as the critically praised Zabur (2016). Dr. Coakwell has sung throughout Europe, Japan, and the Americas, under renowned conductors such as Helmuth Rilling, Masaaki Suzuki, Monica Huggett, William Christie, Nicholas McGegan, Matthew Halls, María Guinand, and Craig Hella Johnson.
Having performed in venues such as Carnegie Hall and Lincoln Center, he has appeared with acclaimed organizations such as Internationale Bachakademie Stuttgart in Germany, Bach Collegium Japan, Orquesta Sinfónica de Venezuela, Pacific Baroque Orchestra in Canada, Philharmonia Baroque Orchestra in San Francisco, Oregon Bach Festival, Portland and Indianapolis baroque orchestras, Conspirare, and the symphony orchestras of Orlando, Charlotte, Nashville, Indianapolis, Quad Cities, and Kansas City. Serving on faculty at Ithaca College, Dr. Coakwell also frequently appears as a guest teaching artist.
Andrew Fuchs, Tenor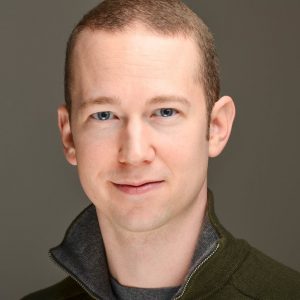 Tenor Andrew Fuchs's wide-ranging repertoire includes an abundance of early music, which he has sung with such groups as Pegasus, Tenet, Artek, The Choir of Trinity Wall Street, and New York Polyphony. He recently made his Kennedy Center debut in Monteverdi's Vespers with The Thirteen and his Lincoln Center debut in Bach's Magnificat with the American Classical Orchestra. Equally passionate about contemporary music, Andrew has premiered a number of works, including the principal role of ME in Daniel Thomas Davis's chamber opera Six. Twenty. Outrageous with AOP, Alexander Goehr's song cycle Verschwindenes Wort for Juilliard's Focus Festival, and Zachary Wadsworth's oratorio Spire and Shadow with Downtown Voices. Other highlights include Reich's Three Tales with Ensemble Signal, Liebeslieder Waltzes with the Mark Morris Dance Group, and Vaughan Williams's On Wenlock Edge with the Momenta Quartet. Andrew is an alumnus of the Fall Island Vocal Arts Seminar and the Tanglewood Music Center.
Jacob Perry, Tenor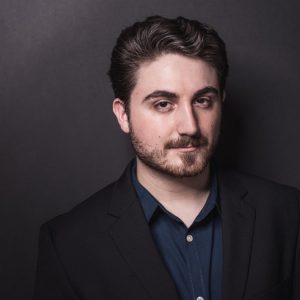 Tenor Jacob Perry Jr., based in the Washington Metro Area, receives praise for his "gorgeous and stylish" interpretations of Renaissance and Baroque repertoire (ClevelandClassical.com). He has been featured as a soloist with Apollo's Fire, Handel Choir of Baltimore, Mountainside Baroque, Tempesta di Mare, The Thirteen, Washington Bach Consort, and The City Choir of Washington. Jacob was selected as the tenor participant of the Virginia Best Adams Masterclass of the 2020 Carmel Bach Festival.
Deeply immersed in vocal chamber music, Jacob enjoys active membership in Les Canards Chantants, a soloist-ensemble based in Philadelphia, as well as engagements with ensembles such as The Thirteen, the Art of Early Keyboard (ARTEK), New Consort, and Cathedra. Additionally, he can be heard singing with larger choirs such as Yale Choral Artists, The Clarion Choir, Washington Bach Consort, and the Choir of Washington National Cathedral. He has explored the vocal works by contemporary composers through engagements with Third Practice, hexaCollective, and Great Noise Ensemble, and co-directs Bridge, a genre-defying vocal ensemble based in Washington.
Stephen Soph, Tenor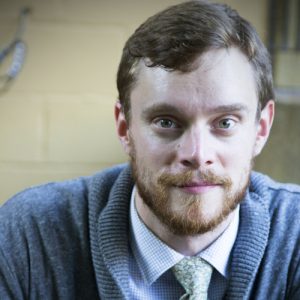 A "superb vocal soloist" (The Washington Post) with "impressive clarity and color" (The New York Times), tenor Steven Soph performs concert repertoire spanning the Renaissance to modern day.
Recent seasons' highlights include joining The Cleveland Orchestra for the Severance Hall premiere performances of Stravinsky's Threni id est Lamentationes Jeremiae Prophetae conducted by Franz Welser-Möst, an all-Handel program led by Ton Koopman, and Mozart's Requiem led by Patrick Dupré Quigley. Steven performed Reich's The Desert Music with the New World Symphony and Seraphic Fire; Mozart's "Orphanage" Mass with San Diego's Mainly Mozart Festival Orchestra; and Mozart's Mass in C minor with the Bach Society of St. Louis and the Mainly Mozart Festival Orchestra.
Steven performs with top American vocal ensembles including GRAMMY®-nominated Seraphic Fire and True Concord Voices & Orchestra; GRAMMY® Award-winning Roomful of Teeth and Conspirare; Gramophone® finalist Cut Circle; Trident; Yale Choral Artists; Santa Fe Desert Chorale; Oregon Bach Festival Berwick Chorus; Colorado Bach Ensemble; Sounding Light; Ensemble Origo; and Spire Chamber Ensemble.
Steven holds degrees from the University of North Texas and Yale School of Music where he studied at Yale's Institute of Sacred Music with renowned tenor James Taylor. Steven attended the American Bach Soloists Academy in 2011, was a 2014 Carmel Bach Festival Adams Fellow, and a 2016 Oregon Bach Festival Young Artist.
Steven Caldicott Wilson, Tenor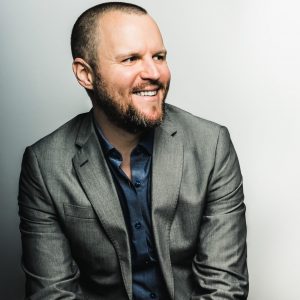 Tenor Steven Caldicott Wilson regularly appears with Handel + Haydn Boston and the Trinity Baroque Orchestra NYC, and is a member of the twice GRAMMY-nominated classical a cappella vocal quartet New York Polyphony. He made his Carnegie Hall solo debut in December 2010 in Handel's Messiah, and has had solo appearances at Symphony Hall Boston, Alice Tully Hall, and with the Trinity Baroque Orchestra NYC as the Evangelist in Bach's Christmas Oratorio and multiple Bach cantata recitals.
Steven is an engaging and versatile musician, combining sensitive expression with a disciplined attention to detail. His career has focused not only on historical performance practice but also the performance of new music. Additionally, Steven is a skilled pianist, teacher, and coach.  A native of Virginia, he has been based in Pittsburgh since September 2019. He travels frequently, domestically and abroad, and eagerly pursues opportunities to prepare new works and to interpret historical music.
Mr. Wilson is an enlisted veteran of the United States Air Force Band Singing Sergeants, and a graduate of Ithaca College and the Yale University Voice Masters program in early music, oratorio, and chamber ensemble.